WHY I CHOSE THE GASTRIC SLEEVE SURGERY
I'd tried everything, from Weight Watchers, Jenny Craig and yoyo dieting to Cohens, Shakes and starving myself, nothing worked. I finally realised no matter how much money I spent on these programs, personal trainers, gyms and dieticians, the results were pathetic. Even if I did get the desired results, it was very short-term. After researching more options, I decided the Gastric Sleeve was the best option for me to lose the weight and keep it off.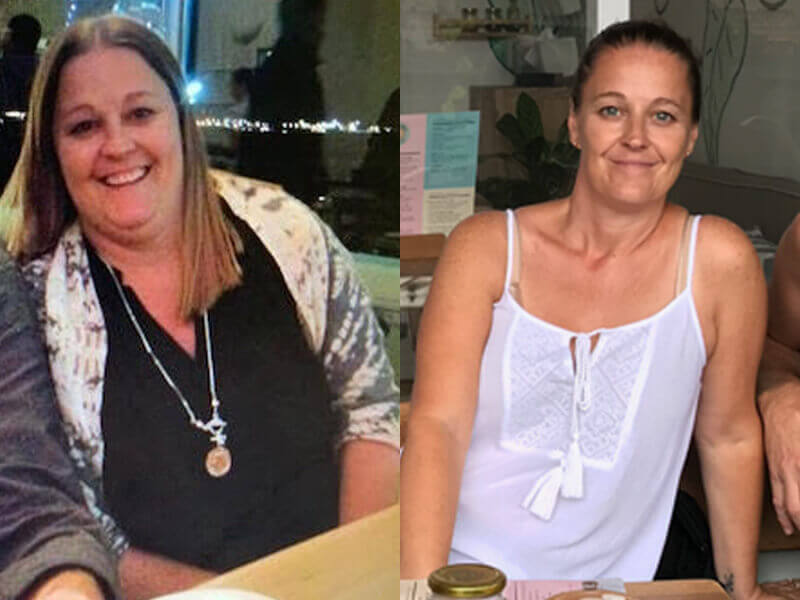 WHY DID I CHOOSE TO HAVE THE SURGERY OVERSEAS?
Instead of wasting any more time being miserable and not living my life, I decided to proceed with the Gastric Sleeve and started researching my options for the procedure.
In Australia I would have had to take out 12 months of private health insurance, with additional out of pocket expenses from $7,500 – $8,900, or I could proceed with self-funding the procedure from $19,000 – $30,000!
As I'm a frequent traveller to Bali, I did some research for their surgery options, and sent an enquiry to a medial travel facilitation page. After I received quotes for both Bali and Kuala Lumpur, I chose to travel to Kuala Lumpur for my surgery. For under $12,000, including flights, accommodation, surgery, post-care and administration costs, I got the procedure done with no issues, and six weeks from the quote.
TWO AND HALF YEARS POST OP
Two and a half years later, I'm now participating in life again rather than being the spectator. My health has improved 100%, I no longer snore, and haven't taken any pain medication for my arthritis in over a year. I don't shy away from photos with my family and enjoy going to my children's school events. My eldest daughter recently got married and looking for a dress for her wedding wasn't a dread, and I didn't cry once in the change room. Now, I don't have to hide from the spotlight, I could dance all night and join in with everything. I don't have to make excuses anymore to leave the house, I love going out for dinner with friends and going clothes shopping. No longer am I the picture taker, I can document my holidays in photos of my family and myself, and swim outside the villa's walls. I have never been more happy or confident and my family can see this too.
DENTAL TREATMENT IN KUALA LUMPUR WITH DR ARLENA